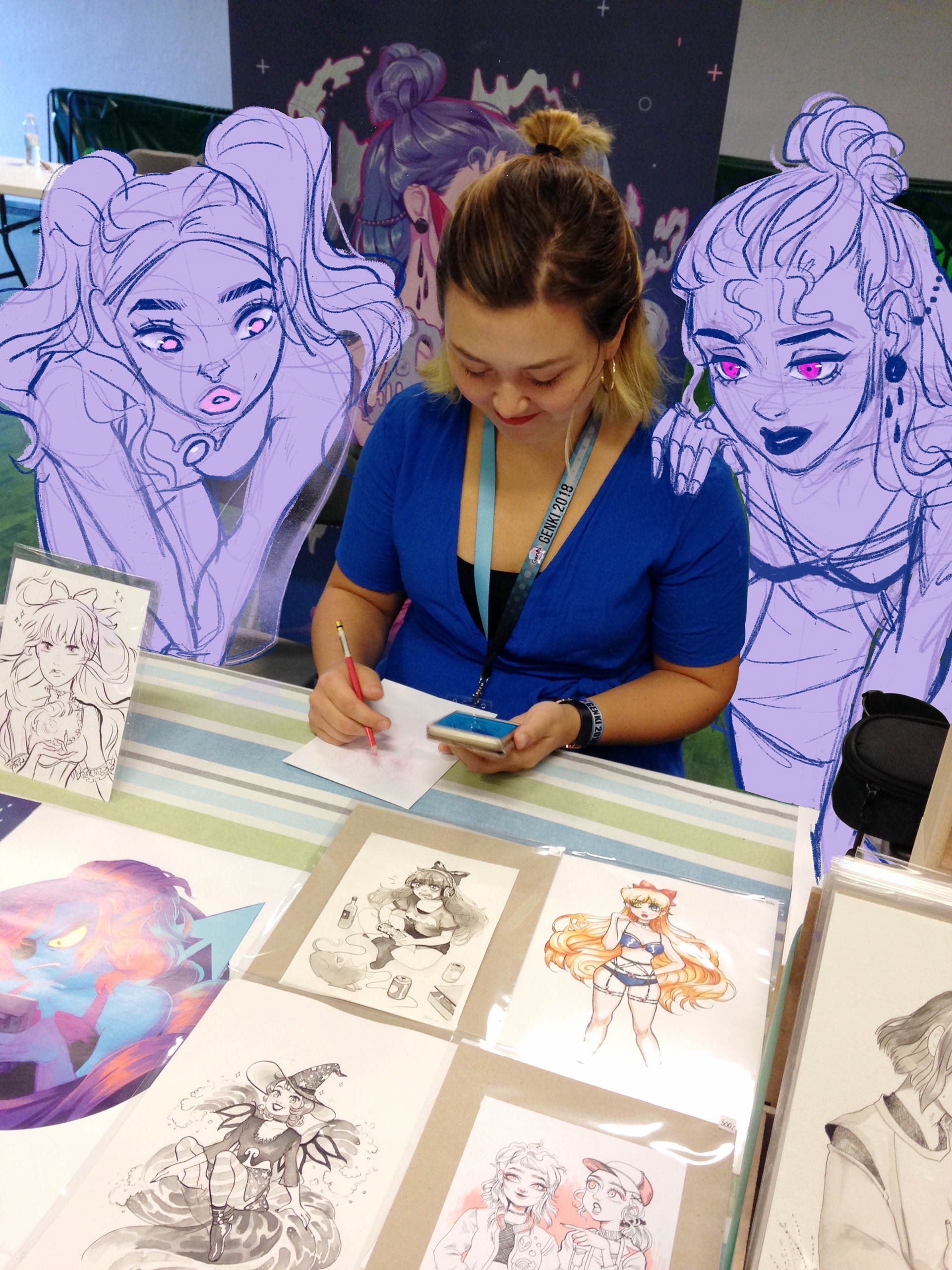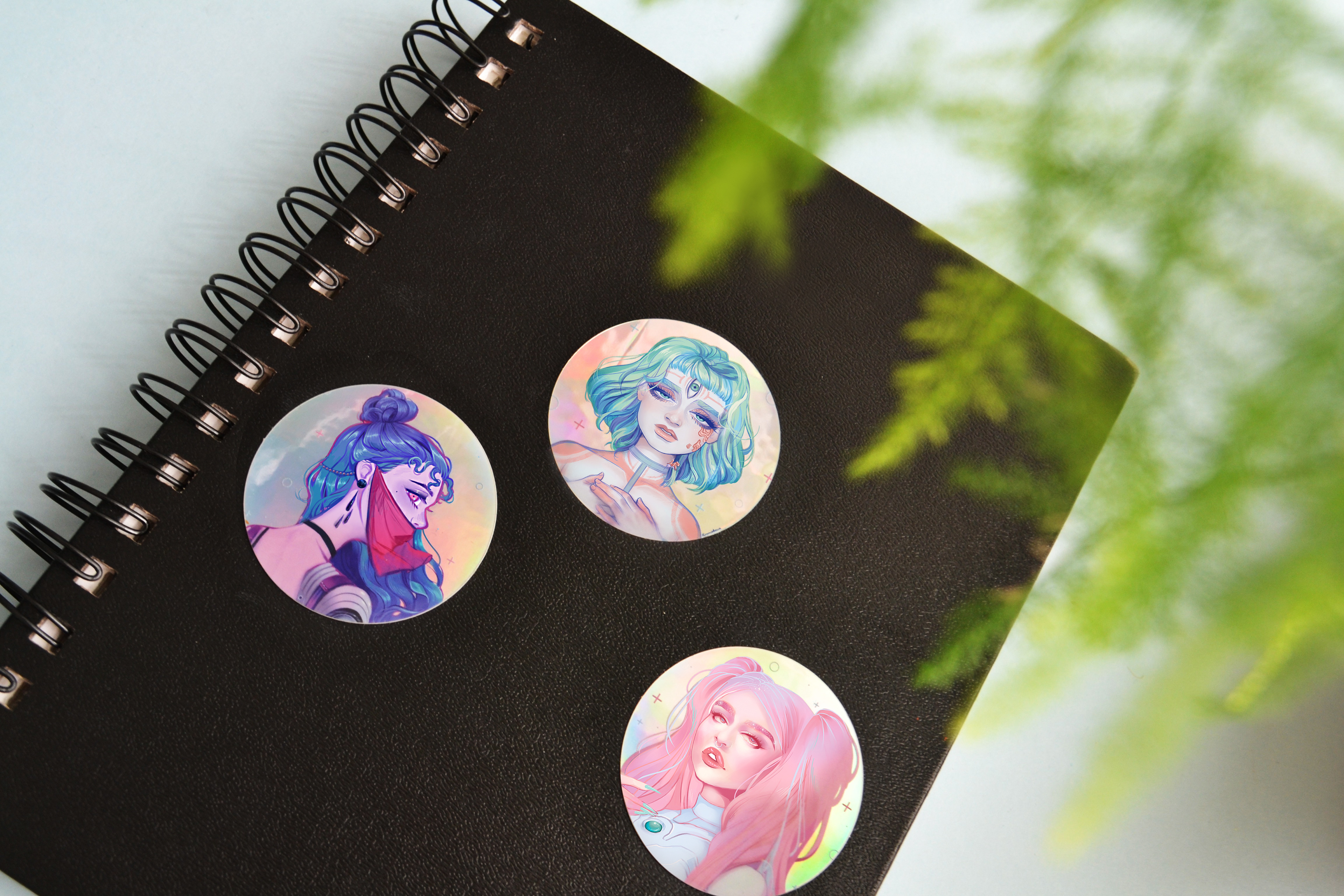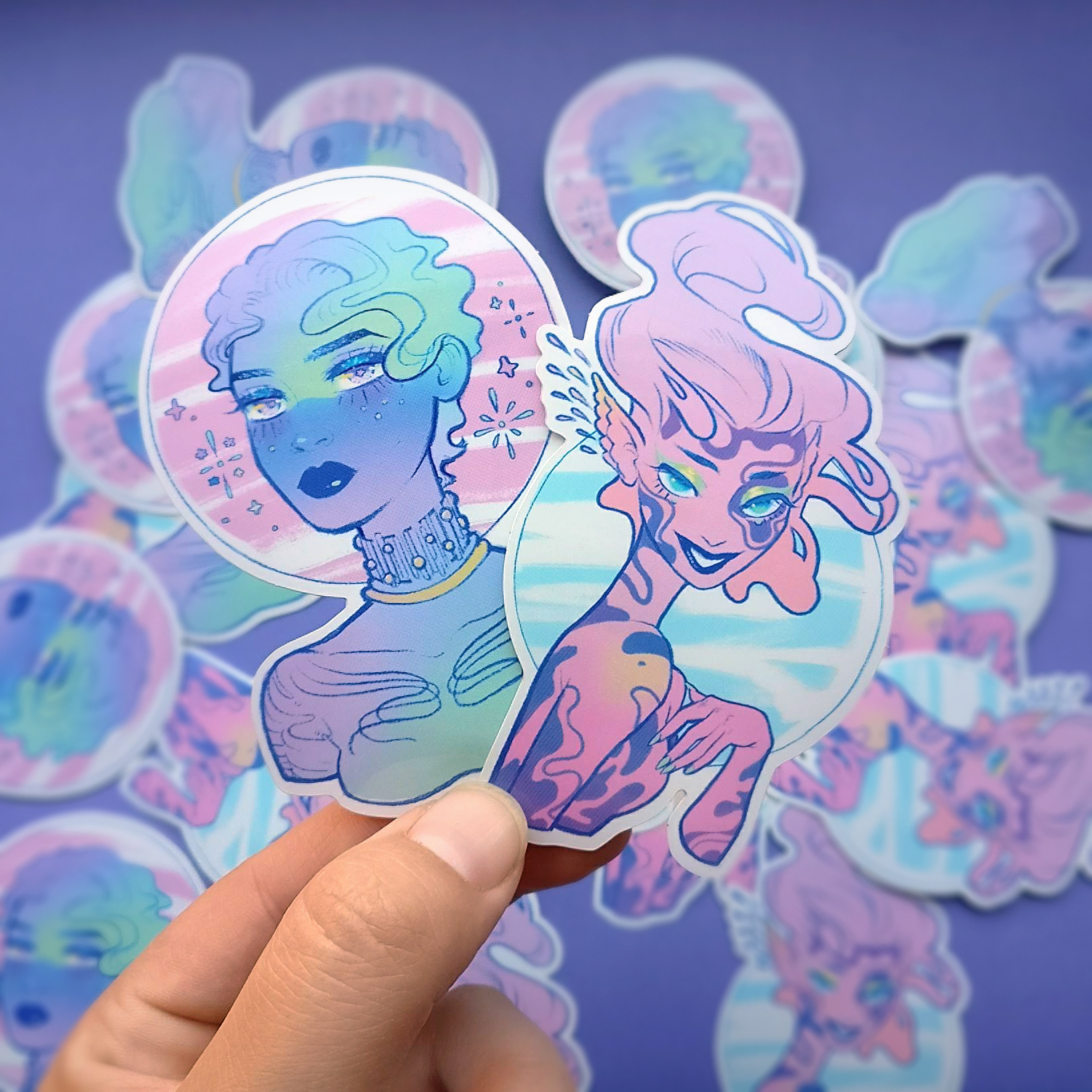 Hi there! I'm Kimmie Kawauchi, Illustrator and nerd by heart. I love creating artwork that tells a story through character design, colors and details.
I've almost always been drawing and growing up I explored different online communities where I could post my art, get critique and discuss with other artists. There I'd develop an interest in other styles and computer graphics. Soon after, I purchased a cheap tablet and started painting in Photoshop. I would find tutorials online to try and improve my skill set.
Today I'm working as a freelance illustrator in Copenhagen. When not working I like to spend time with my boyfriend and friends, hang out in cafés, go on adventures with my bike, collect art-books and binging drama and sci-fi series. 
Sony Music Denmark / Netflix / Danish National Symphonic Orchestra 
Stockholm internationella seriefestival 2020
2019: Svendborg Graphic, 
J-popcon, Genki, 
Göteborg bookmessan
2018: J-POPCON, COMICCON COPENHAGEN, GENKI, 

COMICCON LONDON
2017: J-POPCON, JULE NØRDEMARKED
2016: GENKI, DISPLAY, COMIC CON