Bacardi Booster was a school project created for my Design exam. I was asked to create a packaging based on an existing brand and simply make it better.
 I quickly found 3 things that I wanted to improve on: 
- Changing the design of the brand so it would
fit a teenage audience better
- Make the packaging
stand out
- Focusing on reusability

Initial sketches and designs for the bottle and some logo ideas.
 I wanted the design to be
fun and kitsch
while suiting a teenage audience.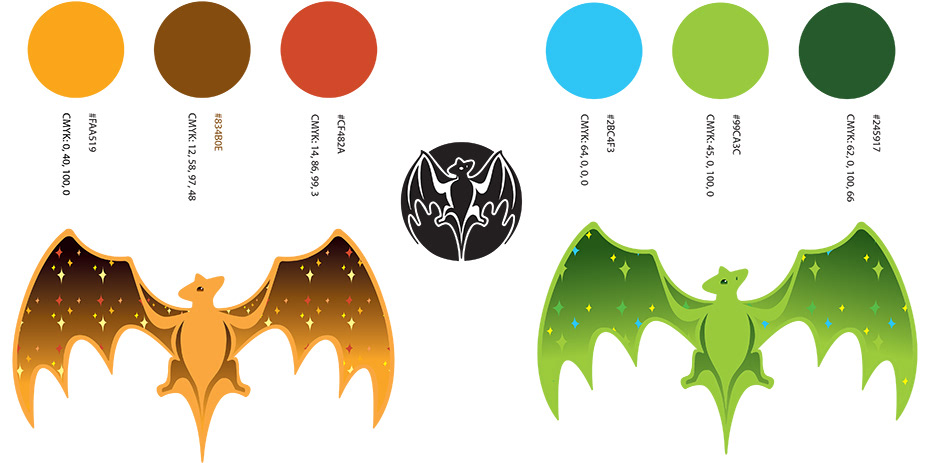 With Bacardis bat logo as an inspiration I made these mockups.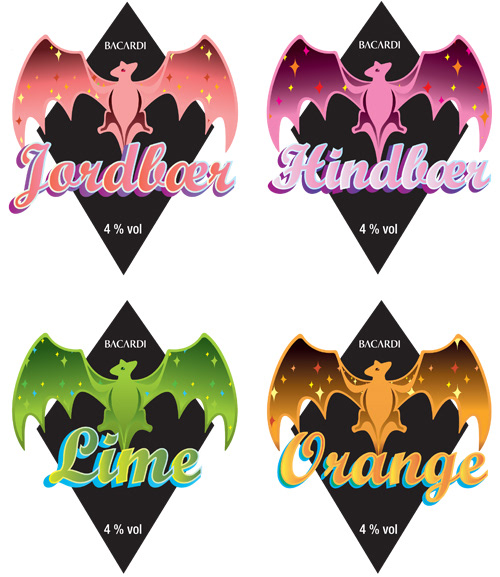 Finished some different flavours for the bottle packaging design. The black square in the background added some contrast to the design in terms of making it read better from far away. 
But it also adds some seriousness to the cheesy colorful bats as it is an alcoholic beverage, not lemonade.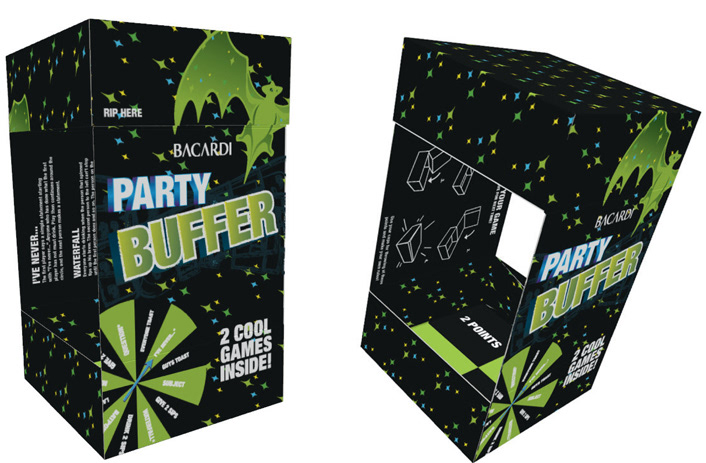 The final design of the packaging, containing 4 bottles.
The packaging contains a drinking game in the lid and bottom. It's reusable as it can be folded into a little box so you can save it for the next time you have your friends over.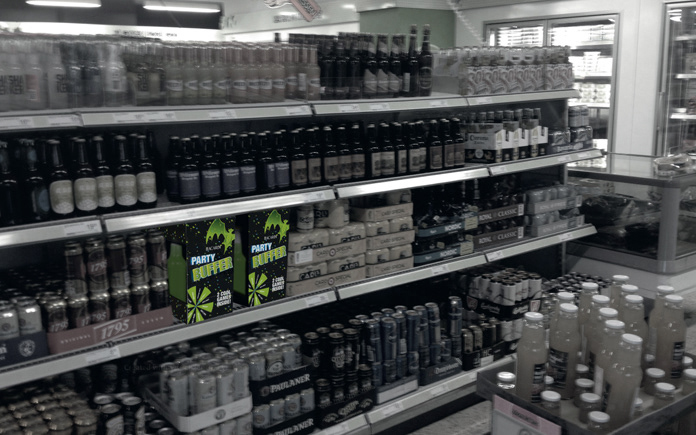 A sample of how the finished product would look in the supermarket.